Wedding hall Arus
Wedding hall Arus
This bright unforgettable evening should pass at the highest level! Let the dream come true newlyweds and wishes of the guests! Let everyone will be delighted with how was the wedding! Banquet ARUS turn this event into an unforgettable celebration!
Your gorgeous wedding in «Arus» restaurant
Holiday atmosphere here is intertwined with elements of comfort and romance. This wedding banquet hall was originally designed for celebrations, with vivid and memorable celebrations! Making room and its furnishings caused the brightest feelings, having a pleasant and unhurried pastime.
More recently, in 2015, a wedding restaurant ARUS been completely updated, that only increased its appeal. Interior, stood still in bright colors, acquired forms of light classical romanticism. White decor, combined with subtle stylistic elements provide a lot of opportunities for creative designers creating beautiful premises of this unique and wedding halls. Photos taken at local weddings, often get a lot of flattering assessment.
In ARUS room where comfortably accommodated 50-150 people, a separate stage for musicians and their equipment. Sophisticated acoustics perfectly complements the overall atmosphere of the holiday that fills this welcoming banquet hall. For the wedding is provided almost everything and even more than a normal wedding hall.
Photos in the decoration of the hotel's elegant interior, exquisite decoration of the hall and a separate room for the newlyweds on the wedding night - all this complex ARUS gives bonus to order a wedding celebration! We should also mention the delicious food on a wedding table, with which famous local restaurant. Wedding serviced by qualified personnel with significant experience servicing celebrations. The order of serving dishes, serving, location of tables and many other things are carried out in strict accordance with national and other customer preferences wedding ceremony.
Regardless of whether there was here most elegant wedding or a fun wedding party, ARUS staff will do everything possible to make this evening caused only the most warm and sweet memories!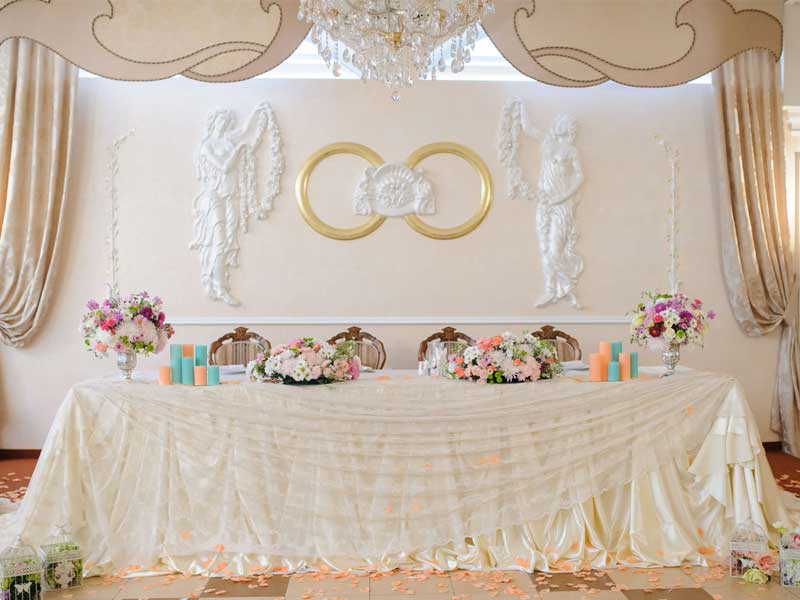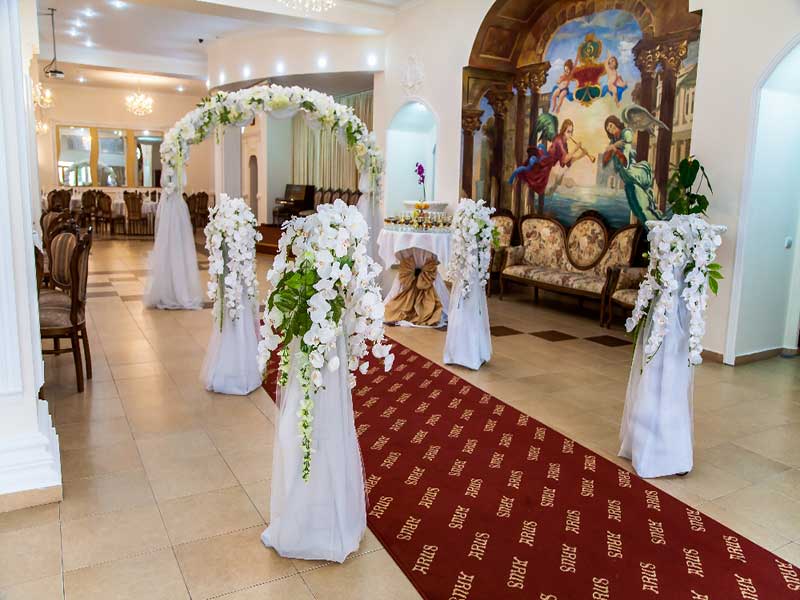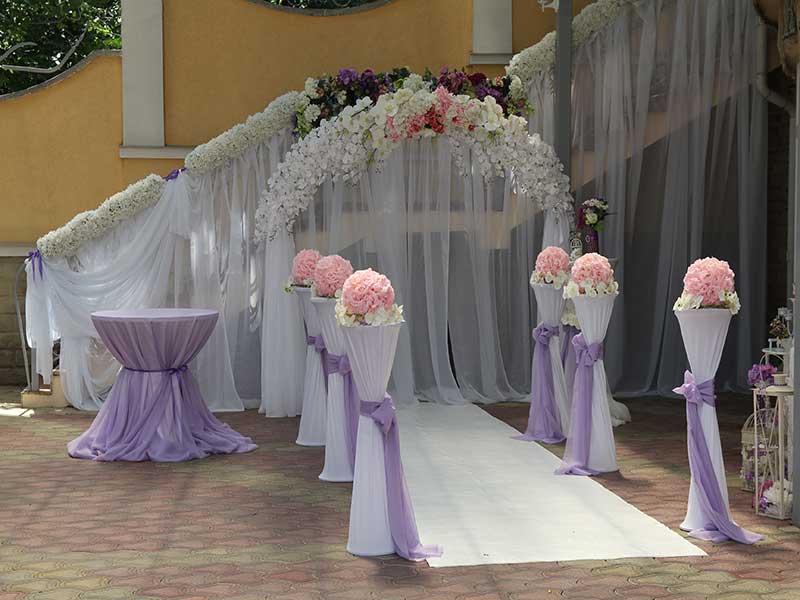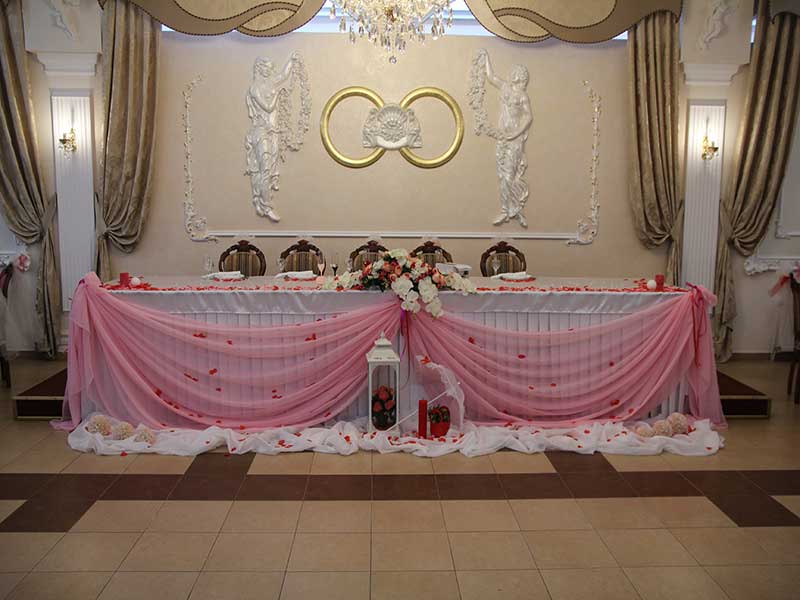 More pictures of the wedding banquet halls can be found in our Photo gallery